November 14, 2019
The National Committee on North Korea is a non-governmental organization of persons with significant expertise in and diverse perspectives on the Democratic People's Republic of Korea. Here is a selection of some work authored by NCNK members during August-Nov 2019. Read a special DMZ Digest here.
Military Exercises and Working Level Negotiations
On an August epside of USIP's podcast "On Peace," Frank Aum stressed the importance of working-level negotiations and said he hopes that the lesson from Hanoi was that "we need to go through the steps of working-level negotiations and make sure all the details are addressed before we get to another third summit." Asked about Trump and North Korea's similar criticisms of the joint US-ROK military exercises, Aum notes that "President Trump is trying to thread the needle here by expressing the need to move forward with diplomacy but recognizing that these exercises are provocative from North Korea's perspective." Aum concedes that Trump might not have articulated this well, but that Trump is rightly "trying to move to a point where we can move forward with diplomacy."
On the October 2019 Working Level Meeting in Stockholm
Writing for the National Interest ahead of the October working level meeting between the US and North Korea, Duyeon Kim advised on how to make "proportionate bargains" with North Korea. For example, Kim argues, "While the administration's position on sanctions is the right one in principle, it will still need to offer some rewards to Pyongyang as an incentive to embark on and continue advancing toward denuclearization." Kim further explains that such concessions should be time-bound exemptions. Read more about her framework here.
In evaluating the October working level meetings between the US and North Korea in CFR's Asia Unbound, Scott Snyder suggested that the failure to agree on what "complete denuclearization" at the Singapore summit is significant to the ongoing difficulties to negotiate. He also notes, "the good relationship between Trump and Kim has thus far not translated into improved government-to-government relations or progress on denuclearization." Looking ahead, Snyder notes that the correspondence between Trump and Kim will be "sufficient to resume talks when both sides are ready, but that in the meantime both sides will continue to pressure each other. Specifically, the North Koreans will likely look to the upcoming US elections as a pressure point to exploit with Trump.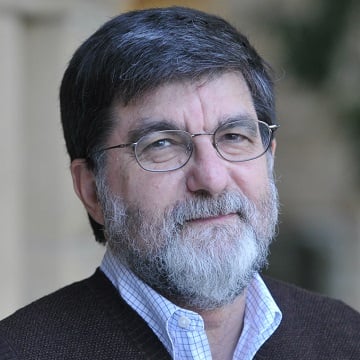 Robert Carlin writes an ominous commentary in 38 North arguing that the US is out of "both time and space" on North Korea as domestic politics in the United States creates pressures against diplomacy and North Korea ramps up its nuclear and missile capabilities.
Blue Sky Thinking
Dr. Kee Park wrote an Op-Ed for USA Today reflecting on his medical work in North Korea, where circumstances have created some of the most pressing humanitarian conditions in the world. Ultimately, Dr. Park argues "current sanctions are making matters worse" because of delays in importing critical parts for vital medical equipment despite UN Security Council resolutions stating that sanctions are "not intended to have adverse humanitarian consequences for the civilian population."
Col William McKinney (ret.) co-wrote a report with David Jonathan Wolff in PacNet about how to empower the Korean Peninsula in light of the geostrategic competition in the region between the US and China. Their strategy urges the US change the power equation in Northeast Asia by 1) offering to empower both North and South Korea to counterbalance the rising PRC superpower and; 2) Serving as a multi-dimensional security guarantor for regional allies and partners, potentially including the DPRK. Read more here.